ABOUT
We are a network of independent industry specialists who each bring their own expertise. Together, we offer consultancy, sales, and training for content providers and -users. By working together the total is more than the sum of our parts. We help you with sales & business development, acquisition support, peer-review, editorial due-diligence, production, society publishing, flipping to OA, and much more. Reach out to us for more information.
Bas Straub
Bas Straub is an innovative, adaptable and solution-focused academic publishing professional with a wealth of experience in journal development, publishing management, society liaison, Open Access, and commercial strategy within both STM as well as HSS. Comprehensive knowledge of the research publishing landscape, with the ability to research and identify business opportunities, monetize content, and develop value-driven, tailored portfolios that drive both revenue growth and market-share. An analytical mind-set, recognising gaps in process and workflow, and developing solutions that create positive functional and financial impact. A strong network within the global scientific academic publishing- as well as academic community, building trust and rapport with a diverse range of key stakeholders in order to build personal credibility, company profile and portfolio position. An intuitive and empathetic leader, engaging, educating and empowering team members to maximise portfolio value and deliver excellence, promoting autonomy, whilst providing relevant coaching and support when required. A champion of strategic growth, taking ownership and accountability for workstreams, and creating positive, productive internal and external partnerships, in order to ensure maximum business contribution and financial return.
straub@magknowlia.com
+31.6.4484.8759
Schedule a meeting with me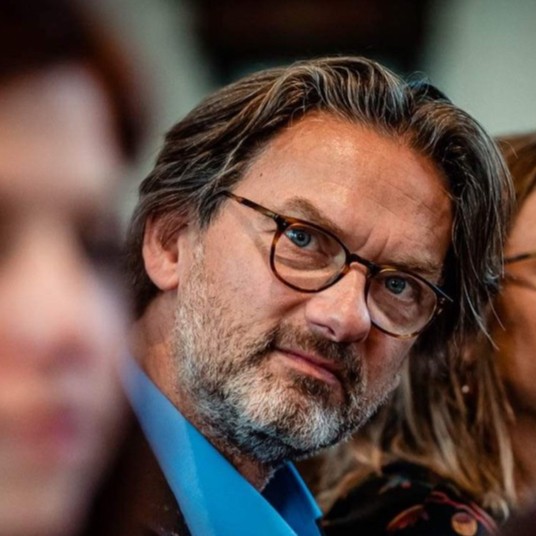 + View Current projects
As the Head of Mergers & Acquisition Bas Straub aids Frontiers in all matters relating to growing its journal portfolio.
Bas is the course director for STM's Intense Journal Publishing course which is being held in Singapore, and Hong Kong, Japan, and the United Kingdom. The course is aimed at high potentials in the field of academic publishing and focusses on domain knowledge, interpersonal skills and team-work. For more information on the course visit https://www.stm-assoc.org/events.
GO FAIR is a bottom-up, stakeholder-driven and self-governed initiative that aims to implement the FAIR data principles, making data Findable, Accessible, Interoperable and Reusable (FAIR) and is supported by Leiden University. As a fellow Bas Straub is responsible for rolling out the Academic Publishing Integration Network (APIN), with the goal of making all scientific publications FAIR. More information through: https://www.go-fair.org/
Shobhendra Srivastava
Shobhendra has over 15+ years of experience leading and supporting key business initiatives in the areas of strategy, finance, and technology. Interaction and exposure to C-suite members, investors, market & functional leaders are a regular feature in these engagements.
Shobhendra' s professional expertise and business acumen has enriched working with global organizations such as Philips, NXP, EY, BASF, Bayer, FrieslandCampina, Tata and Teva. In the past few years, he has consciously acquired experience in working in a scale-up environments.
shobhendra@blue-clay.com
+31.6.3491.6353
+ View Current projects
Commercial partnership (publisher, ed-tech): Led the project to develop a commercial partnership between a leading Dutch publisher & a European ed-tech in the health-care sector. The project has a client base of 275+ health- care entities (such as hospitals, labs, test centres)
PE investment (ed-tech): Was part of the leadership team at a Dutch ed-Tech start-up where he led the project to develop the investment proposal and successfully attain €20mn Series B funding from a UK based private equity. Subsequently, led the project to utilize part of the fund to acquire and integrate a Dutch competitor (50 employees, €4mn gross annual revenue), alongside organic expansion
Divestment (life sciences): Supported a global pharmaceutical to develop and execute the "salami-divestment strategy" of business worth $8bn, paving way for merger-clearance of a $66bn acquisition. Led a cross-border team of 40 consultants for this engagement. Received specific appreciation from the client for supporting them in discussions with regulators (EC, DOJ), stakeholders across 40 countries, and in defining legal and Day -1 operating model in each operational country
Digital analytics (consulting, edtech, FMCG): Have set-up teams, tools, and driven adoption of digital tools (analytics, process mining) at multiple clients
Cross- functional transformation (hi-tech): Multiple roles at Roadmap-to-65, a program at a global semiconductor to improve gross margins from 50% to 65%. Worked to transform country-specific designing, marketing, sales, and financial processes into centralized regional clusters. Responsible for planning, coordination and alignment among leadership, cross-functional stakeholders across EMEA, ASIA AMEC, 34 external distributors
Divestment (healthcare): Supported a global pharmaceutical to split and divest its Woman Health portfolio (€1.5bn gross annual revenues), with business spread across 50+ countries (including emerging markets) to two private equities based in UK and USA
Corporate strategy (agriculture): Supported the development of corporate strategy (including 10-year roadmap) for a global seeds business unit (€500k gross annual revenues)
Commercial & operational diligence (retail, banking): Have led multiple buy-side and sell-side diligence projects for clients as part of EY transactional consulting unit
Uwe Matrisch
Uwe has been working in the publishing industry since 2000. He has worked with several international publishing service providers. He is solution focused and combines strategic thinking with a hands-on mentality. His experience in leading teams of different sizes, creating processes and negotiating contracts helps publishers today to make the right decisions regarding insourcing or outsourcing and to find the right technology, partners and processes. Uwe teaches XML technologies and has a large network of experts in various areas of editorial and production in the publishing industry.
Uwe enjoys to work in an always learning environment.
uwe@um9.media
+49-151-51134343